GREENVILLE SC | SPARTANBURG SC | ANDERSON SC | UPSTATE SOUTH CAROLINA | AUGUSTA GA | NORTH GEORGIA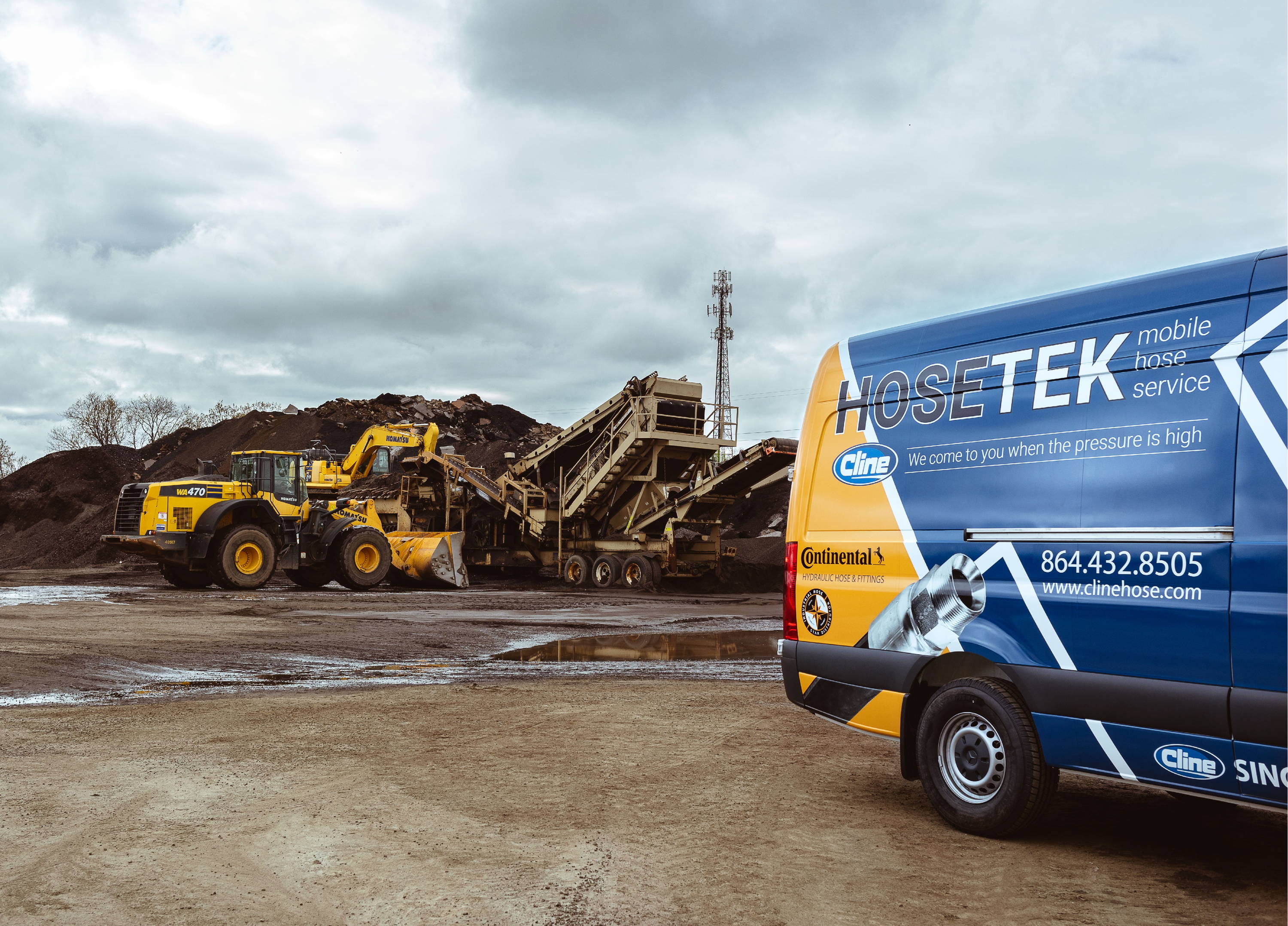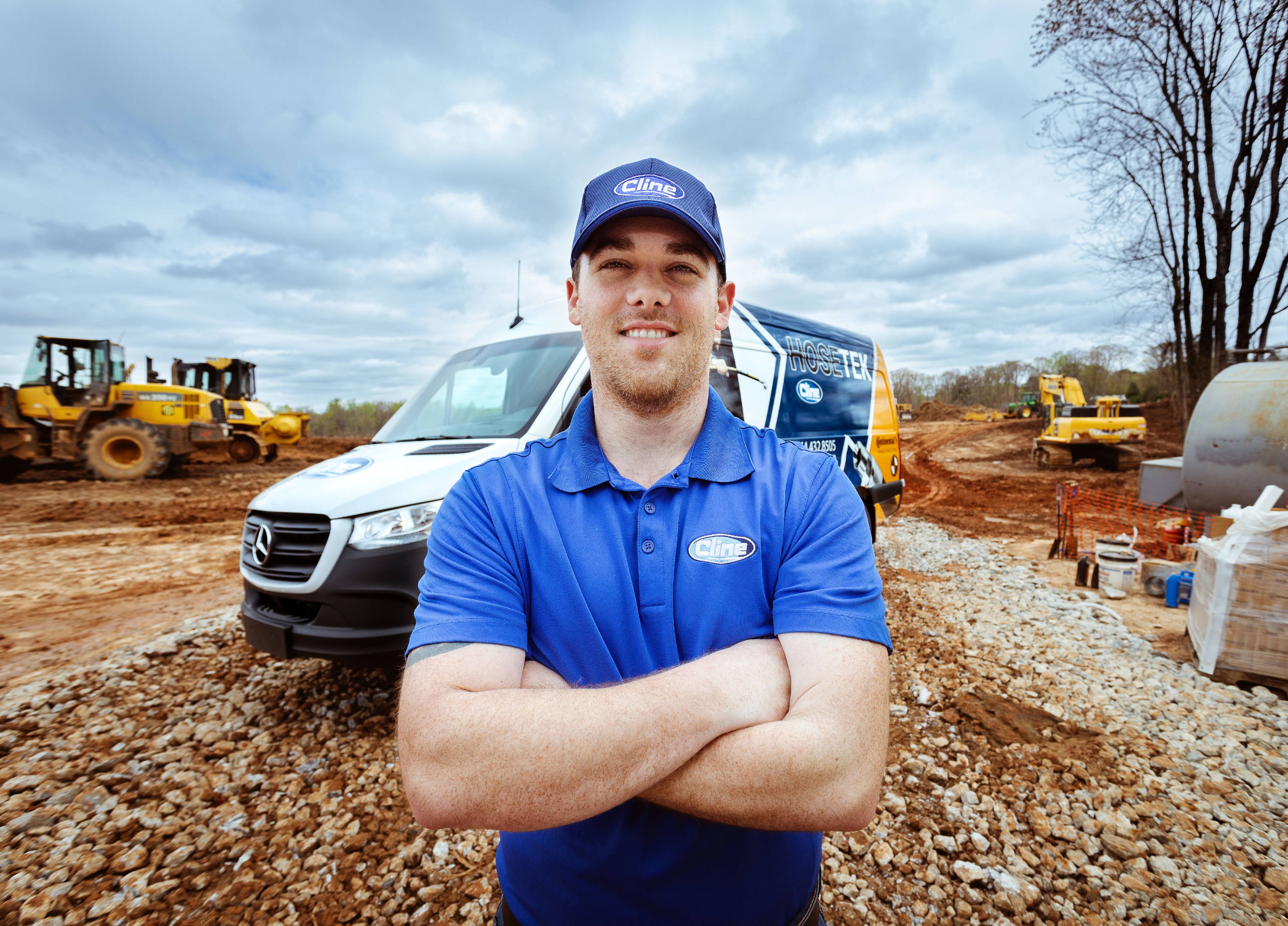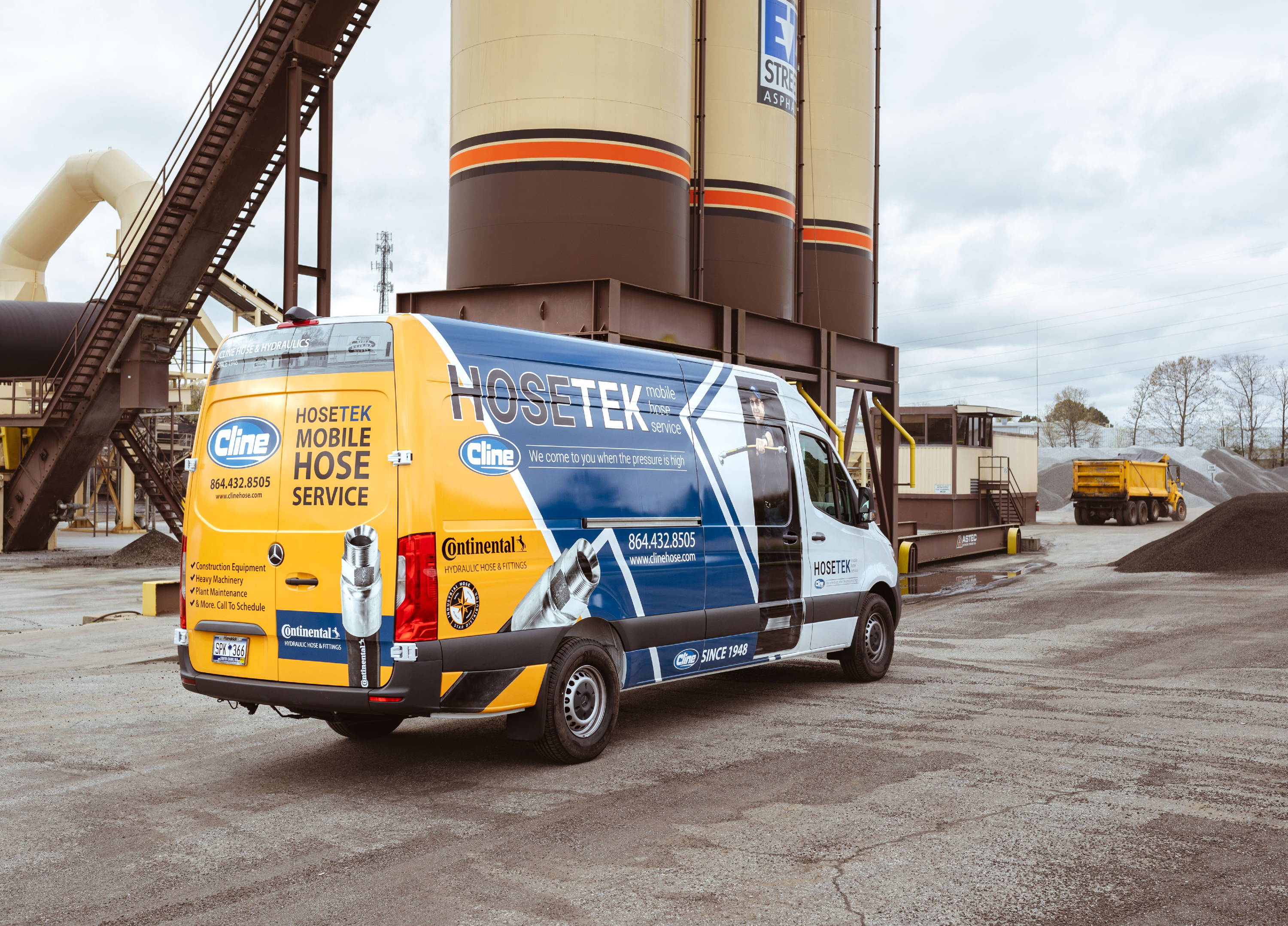 Fully equipped van to take on any job.
On call 24 hours a day, 7 days a week.
Since 1948,
Cline has been able to

help thousands

of customers get back up and running. In 2020, we decided to bring our hydraulic hose shop directly to you through our

mobile hydraulic hose repair vans.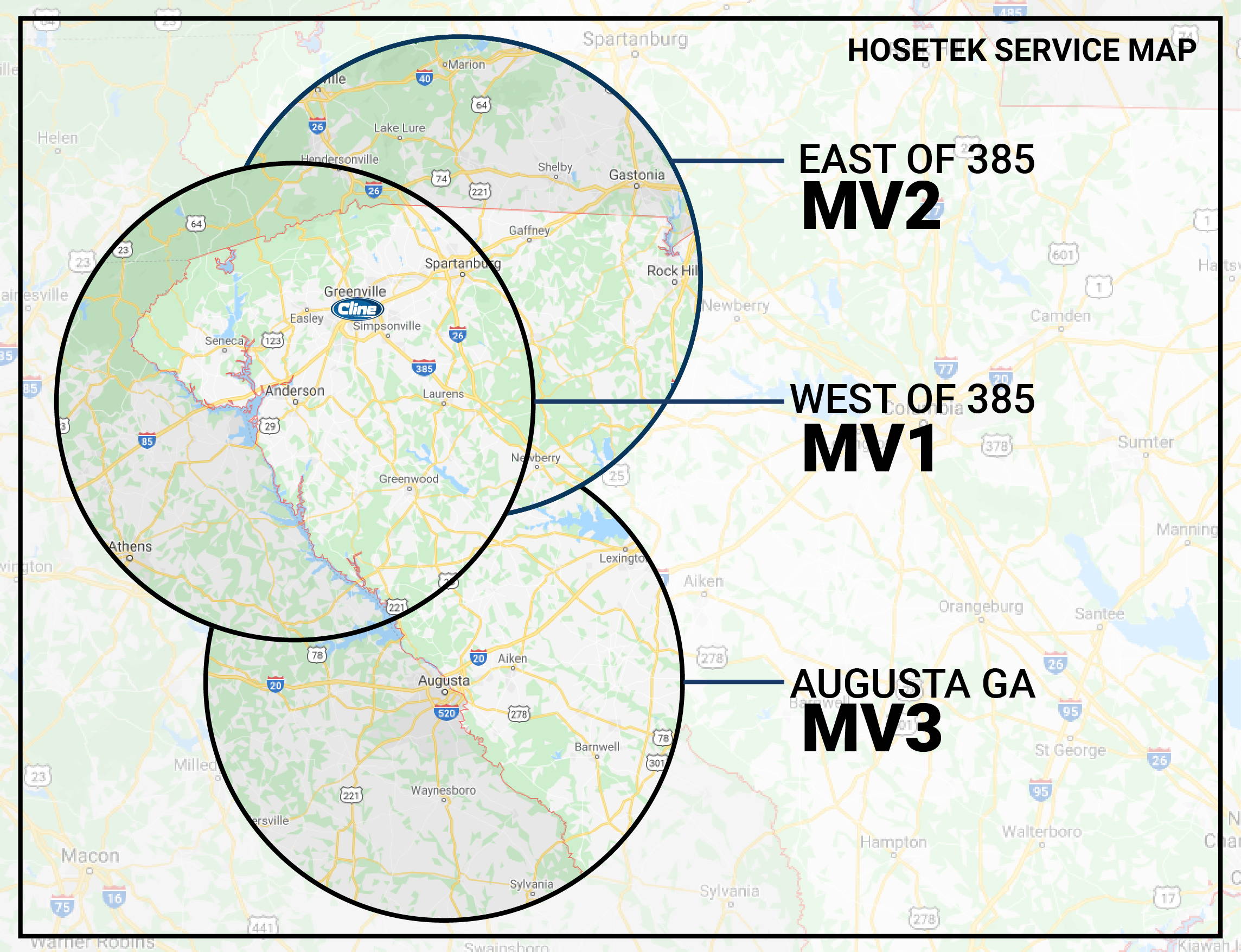 MV1 GREENVILLE SC, SPARTANBURG SC, ANDERSON SC | 864.432.8505 BEN
MV2 GREENVILLE SC, SPARTANBURG SC, ANDERSON SC | 864.483.3027 JR
MV3 AUGUSTA & NORTH GEORGIA | 706.988.6805 KEVIN
CALL OR TEXT | Available 24 hours a day, 7 days a week.

HOSETEK uses Continental hydraulic hose & fittings exclusively on our assemblies.

We offer direct replacement hose, fittings, & assemblies for:
Parker, Eaton / Weatherhead, Gates, Catepillar, John Deere, Komatsu & more
THE HOSE & HYDRAULICS EXPERTS SINCE 1948.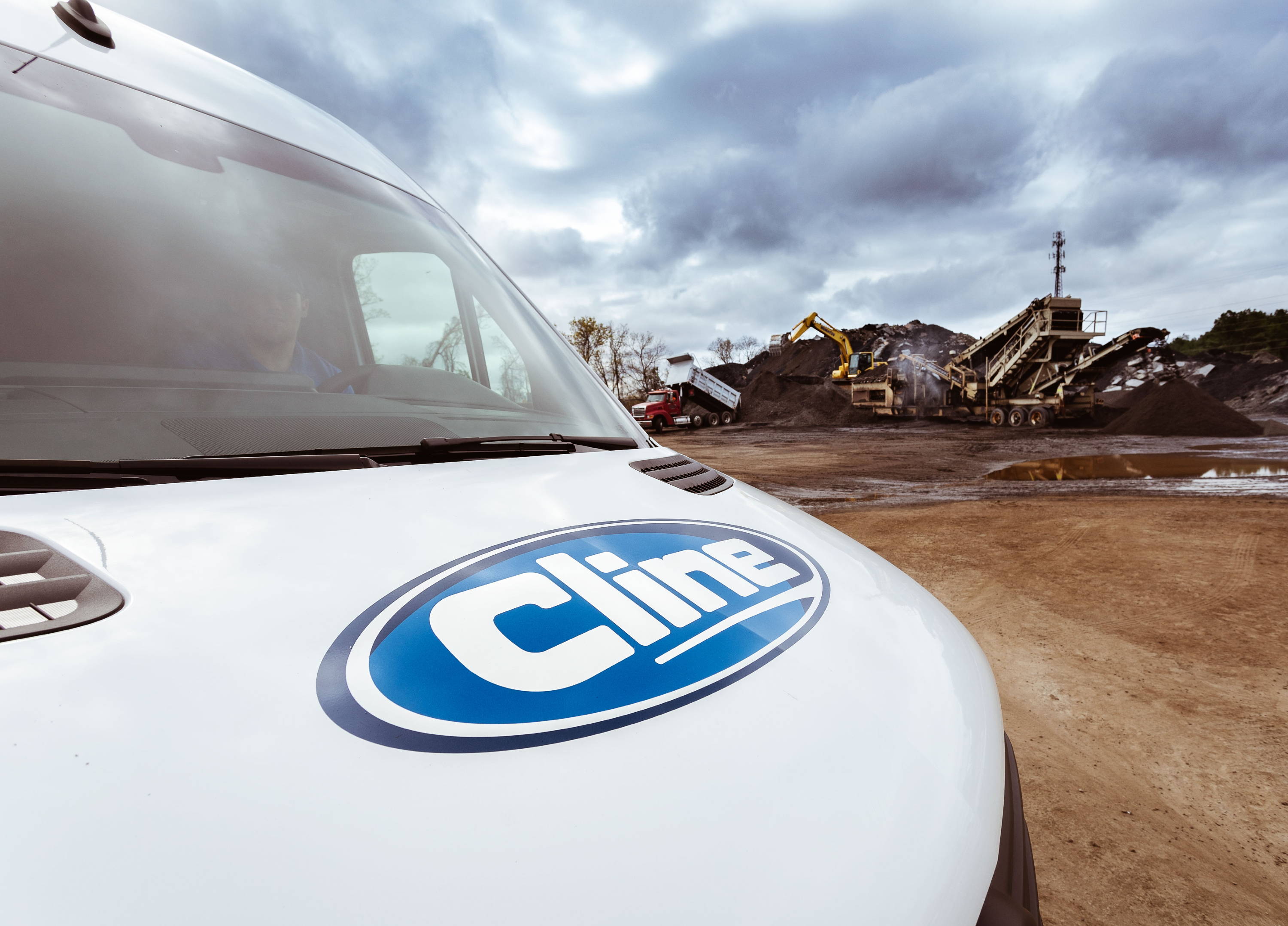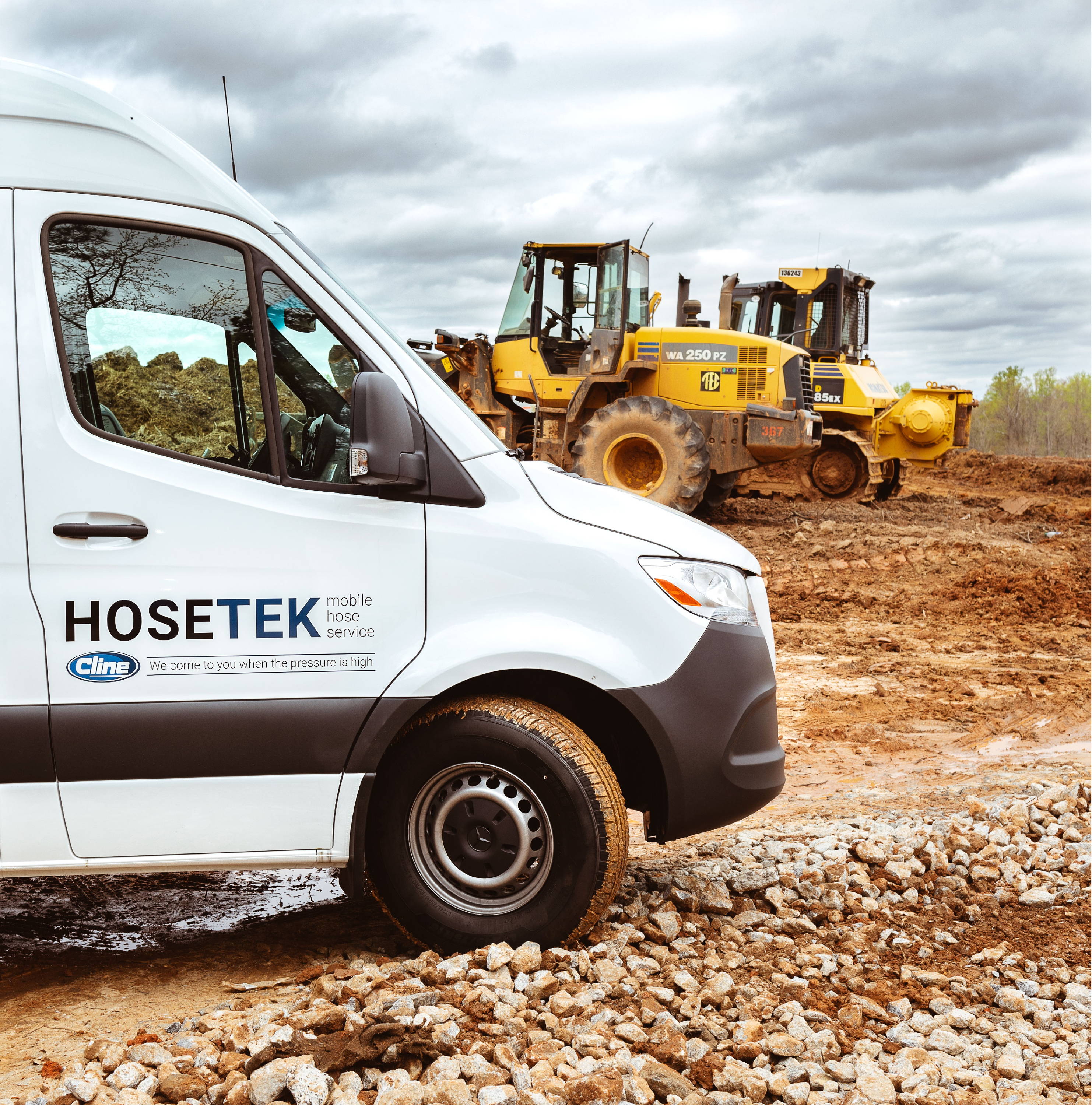 Have you ever found yourself working on a project and all of a sudden a hose breaks? It is not a matter of if a hose will fail, rather when will it fail - it seems like its always at the most inconvenient time!
We know you work hard and your equipment harder! When equipment is put through rigorous tasks, exposed to the elements, or simply worn over time, you can always count on a blown hose to bring your project to a halt. Time is money. You need your equipment operational ASAP. At this point you have two choices -
1. You sacrifice time and energy by removing the hose yourself, going to Cline's hydraulic hose shop, driving back, and finally, installing your hose.

2. You call HOSETEK and we take care of it for you!
Our Mobile Hose Specialists are highly knowledgeable and ready to help you. Save time, effort and money by calling us.


We look forward to working with you soon!

- CLINE | THE HOSE & HYDRAULICS EXPERTS SINCE 1948
Call us at 877.233.7104 or enter your information and question on the form below: